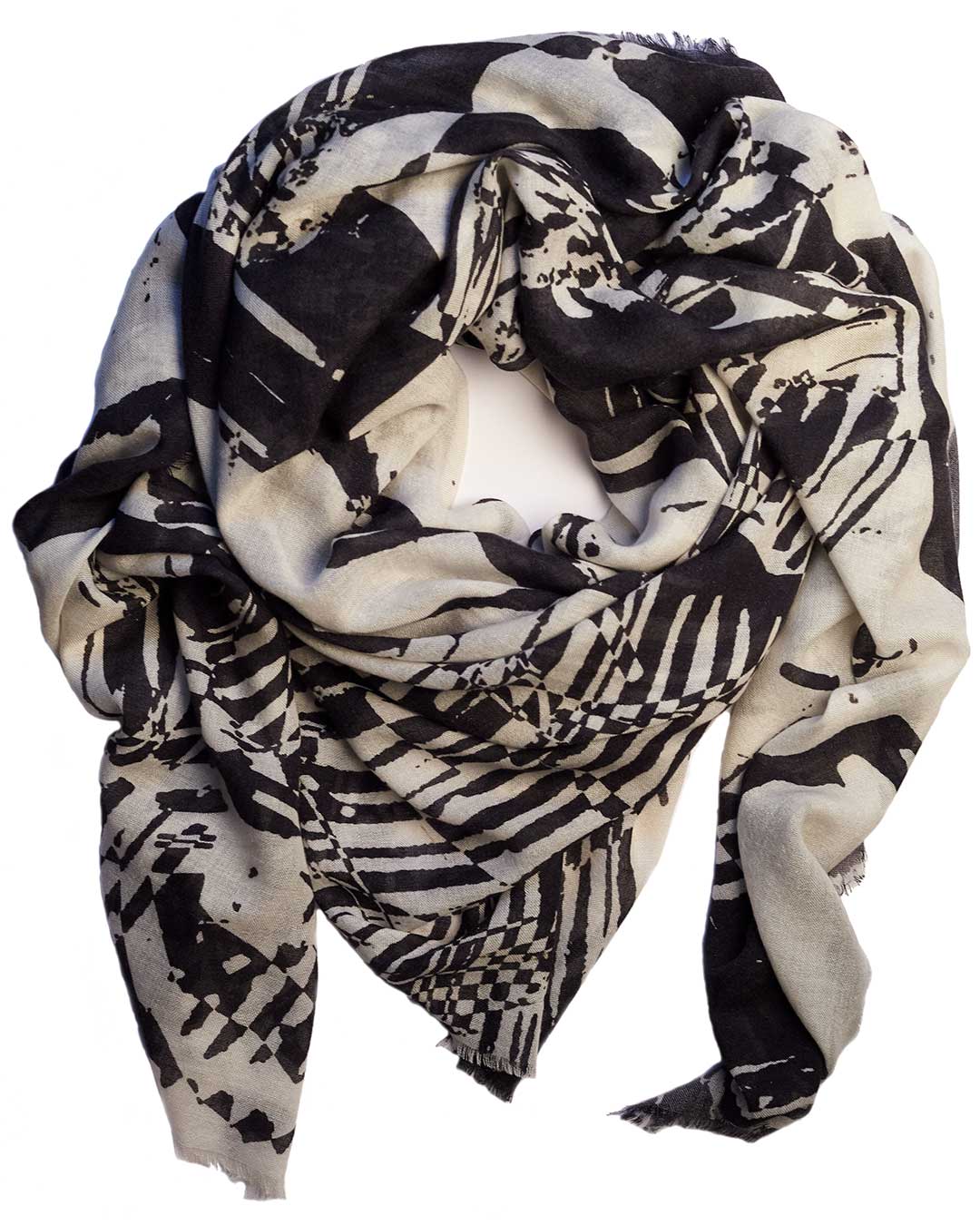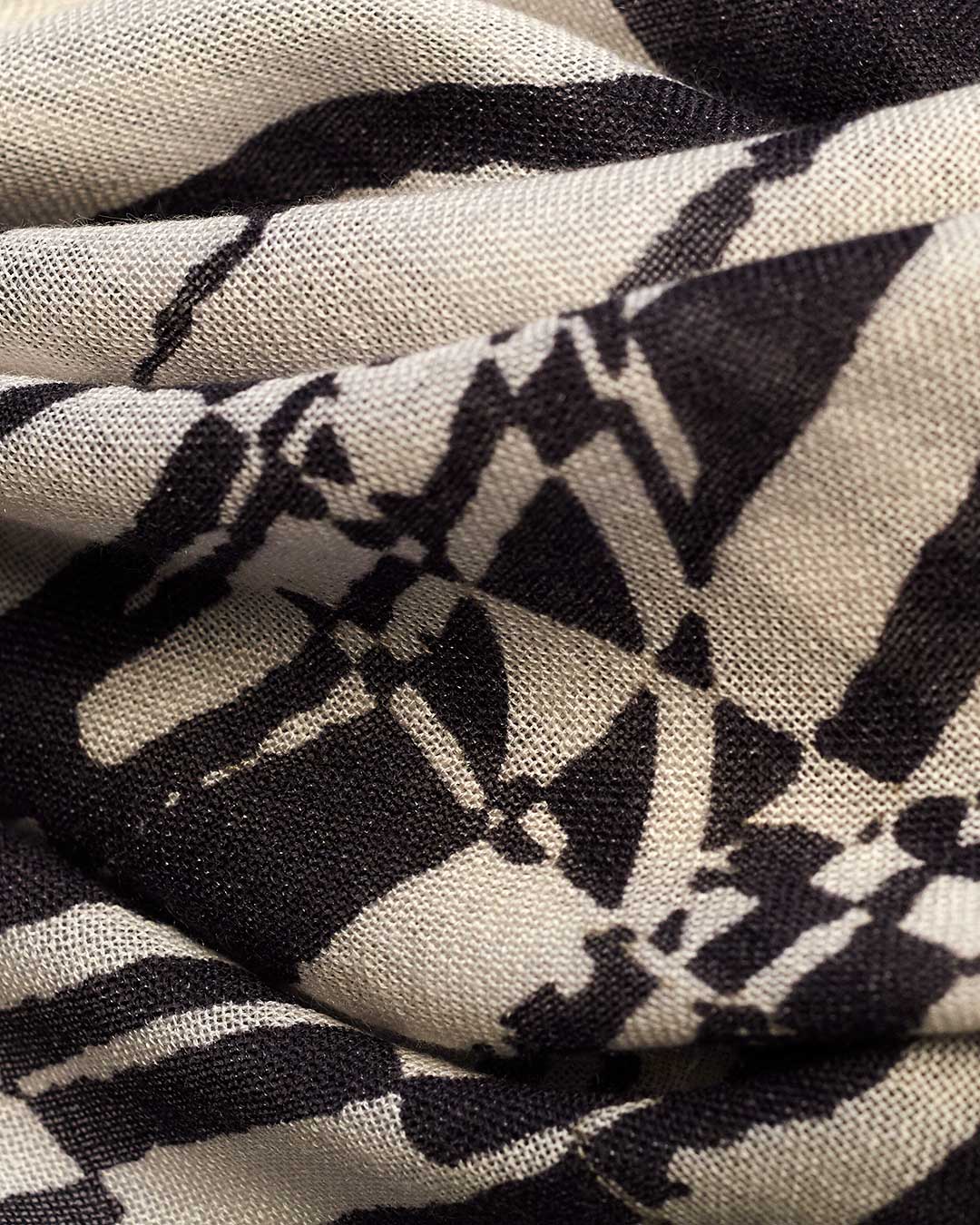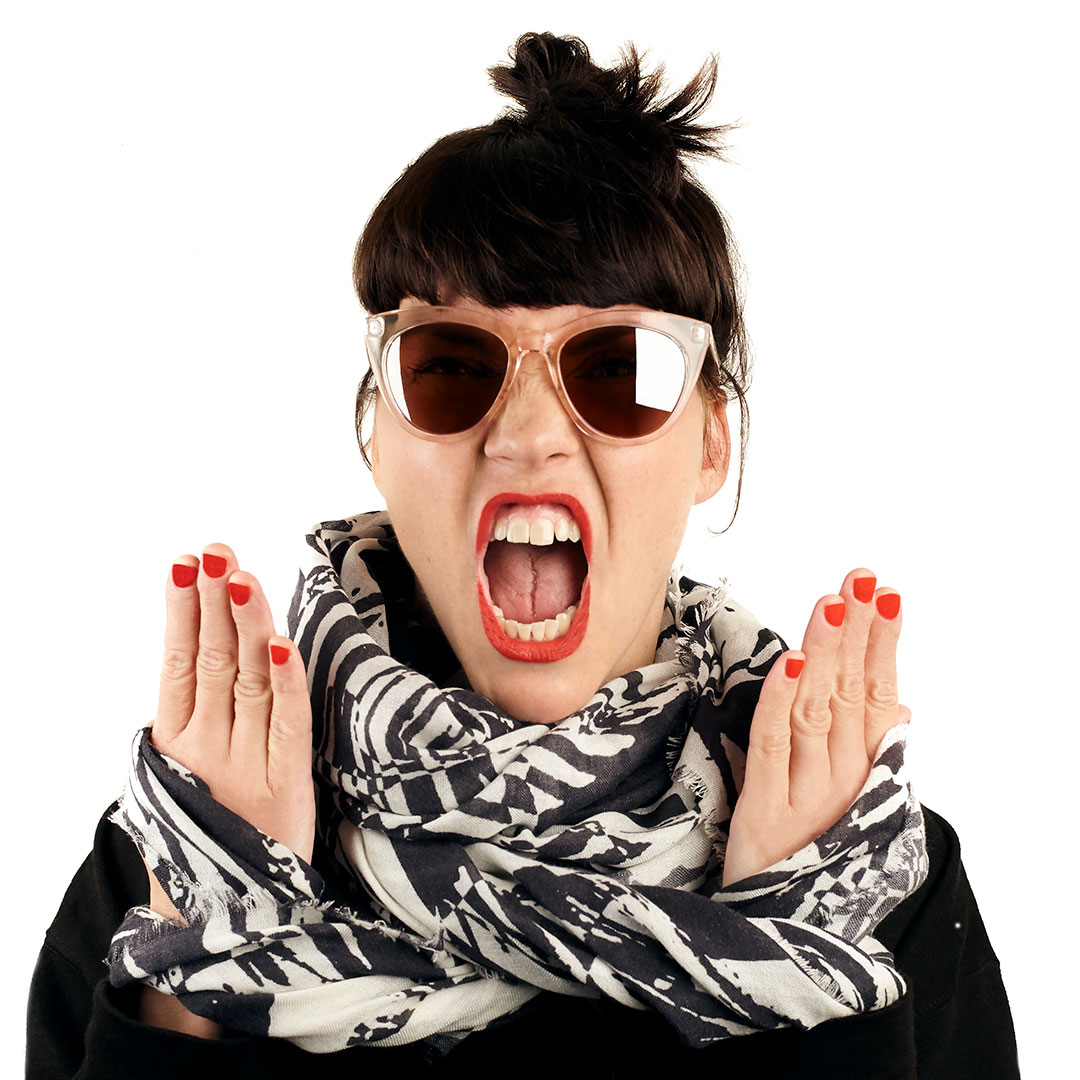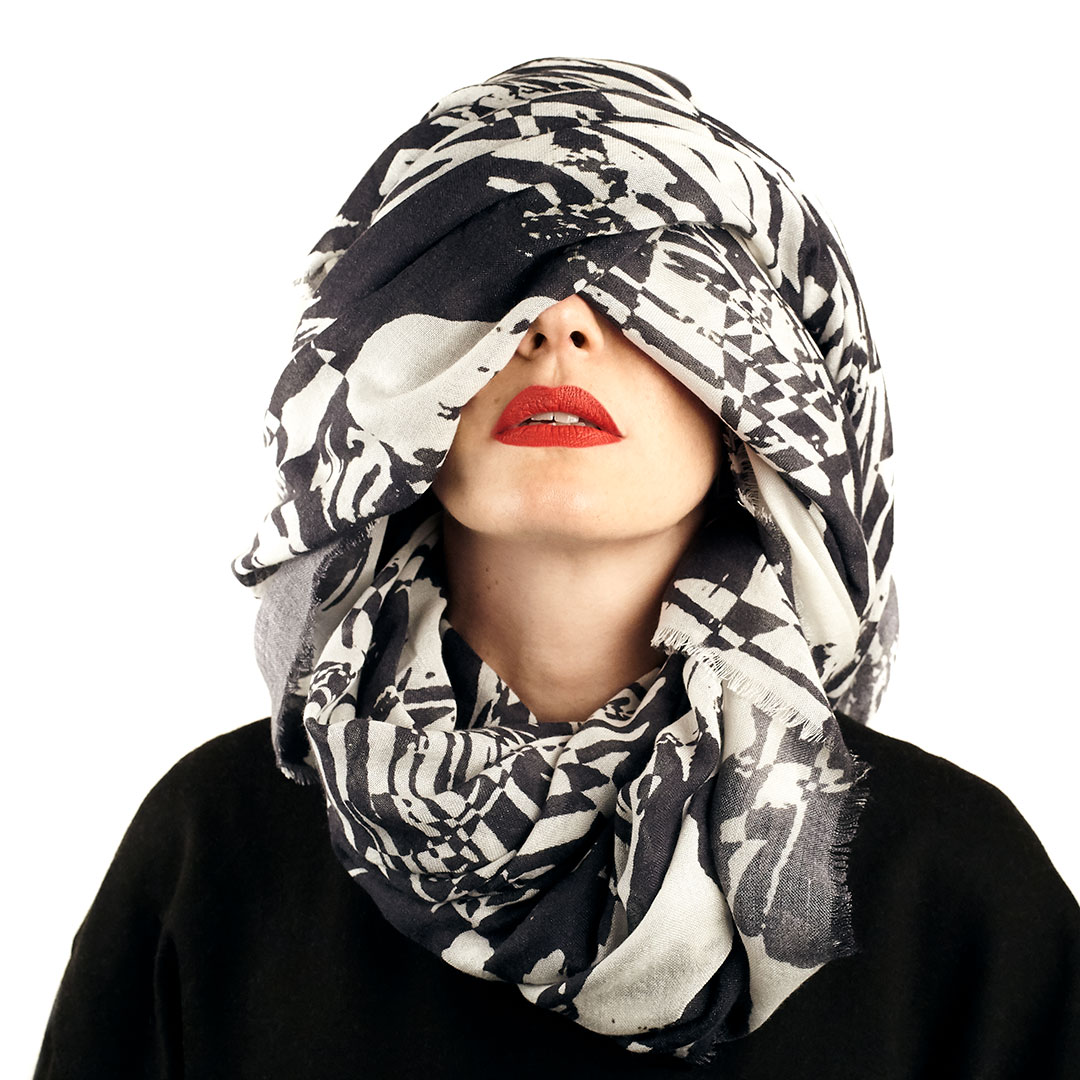 ASKEW1

SCARF #04
DESCRIPTION: This oversized, luxurious scarf is a 50/50 blend of silk and cashmere wool, with a design by graffiti & street artist Askew1. His binary glitch art design is created using a process called photogrammetry, where he 3D scans an object or place and tweaks this scan so it can be used as a base for his painting. This warm and decadent scarf can be worn by any stone fox looking to wild out, or can even be worn by some super stylish dude.
*** For more info on Askew1, follow this link.
DIMENSIONS: 180cm x 140cm (70 inches by 55 inches)
MATERIAL: 50 percent silk / 50 percent cashmere wool
ORIGIN: Made in Italy
PRICE: 340 Euro
SHIPPING: Two days from placing order
QUALITY: Each scarf is made in Italy by top artisans of silk scarf creation, on pure top quality silk. Each scarf takes three to four weeks process to create from start to finish.
SHIPPING: After placing an order, within 24 hours you will receive an email confirming your order and was processed. We ship our scarves from Paris using Colissimo International with a tracking number. Once your order has shipped you will receive a second email with confirmation of shipment that includes a tracking number that can be used to track your package all the way to your door. Delivery time for Europe using is normally 3 days, and eight days for the rest of the world.
RETURNS & REPLACEMENTS: All sales are final, however if the scarf is damaged during the delivery, a replacement scarf will be shipped out when the damaged scarf is received in Paris. No refunds are accepted. For any questions about returns/exchanges please contact dude@maximumfou.com